President Donald Trump said he "hadn't thought" about pardoning former campaign advisor Roger Stone and celebrated "getting rid" of FBI officials who abused guidelines to spy on his campaign as what he hopes will be one of his "greatest achievements." 
"I hadn't thought of it. I think it's very tough what they did to Roger Stone, compared to what they do to other people on their side."
"I think it's a very tough situation that they did something like that. You know, Roger Stone was not involved with my campaign in any way, other than the very, very beginning before I think I announced," Trump said.
"I've known Roger over the years, he's a nice guy. A lot of people like him. And he got hit very hard as did General [Michael] Flynn, as did a lot of other people. They got hit very, very hard and now they're finding out that it was a big hoax. They're finding out that it was a horrible thing. They were spied on, my campaign was spied on."
Trump said that what the FBI did to Stone and Flynn was "very unfair."
He also said that he hopes ridding the FBI of "evil" agents will be one of his greatest accomplishments while in office.
"Now we found out that there are a bunch of dirty cops, paid for by the DNC, paid for by Hillary Clinton in many cases and in much. They did a phony dossier, they used the dossier for FISA. And now, as you know, the FISA court and the top judge is very much involved. And hopefully they're going to do something about it," he continued.
"But these were dirty people, these were bad people, these were evil people. And I hope that someday I'm going to consider it my greatest or one of my greatest achievements, getting rid of them, because we have no place in our country for people like that." "Significant errors or omissions," including leaving out exculpatory information such as the fact Page was a CIA asset for a number of years.
The applications relied on ex-British spy Christopher Steele's dossier, which has remained largely unverified years after it was given to the government. The Democratic National Committee and the campaign of Clinton, who was Trump's 2016 opponent, paid for the dossier.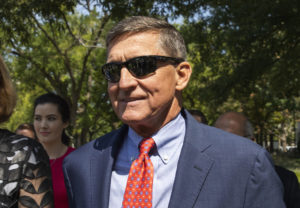 Stone and Flynn
Stone, 67, an early advisor to Trump, was found guilty by a jury on Nov. 15 of seven counts, including obstruction, witness tampering, and making false statements to Congress. He's slated to be sentenced on Feb. 6, 2020.
Trump indicated his support for Stone in a tweet, claiming that there was a "double standard" that saw Stone convicted but Clinton, former FBI Director James Comey, former FBI agent ex-British spy Christopher , and others free from charges."Didn't they lie?" he wondered.
Flynn, 61, pleaded guilty to lying to the FBI. His new lawyer has argued the FBI didn't act properly in probing Flynn, who was Trump's national security advisor for just two days before being interviewed by two FBI agents, Strzok and Joe Pientka.
A federal judge last week denied requests by Flynn's lawyer that the government give him information he believes is exculpatory.
Follow: Zachary on Twitter: @zackstieber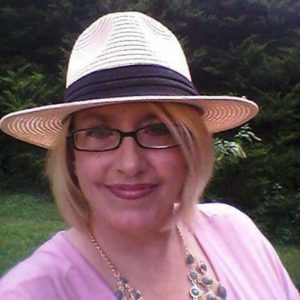 Citizen Journalist for C-VINE International News Network, Mother of two boys, Author, Public Relations Manager, Editor, Social Media Expert, and wife of a Professional Tennis Coach.