This is a follow up article on the North Bend, WA protest which includes video footage of the protest, interviews of concerned citizens, business people and police. Watch the video until the very end where I described being confronted by an aggressive male who was part of the group seen the day before the protest and the threat made. ~ Leonard Bacani
---
By Linda Forsythe:
This is a story of strength through unity.
In the small suburban town of North Bend, Washington, population of about 7,000, business owners and towns people were preparing a day in advance for a planned protest the next day on (6/6/2020). The original protest was organized by high school students. It is a good thing to teach students the correct way to express and proclaim their concerns. Peaceful protesting is our right as Americans.
A protest flyer was obtained and circulated among the people of North Bend. The townspeople were understandably on edge at the prospect of Antifa possibly showing up with the potential to hijack a peaceful gathering. Business owners were very busy the day before, boarding up their businesses to protect themselves.
Leonard Bacani, a volunteer Citizen Journalist for C-VINE observed signs consistent with Antifa activity (possibly casing the area and preparing the day before). Leonard took pictures of suspicious individuals in front of a bank, wearing clothing consistent with typical Antifa garb, (one wearing a black mask with a 666 on it) and then published a story on his observations. Leonard shared with the police department of his observations and explained the importance of sweeping the area, checking for deposited weapons, or bricks etc. that could be used.
You can read that story in the following link:
https://c-vine.com/blog/2020/06/05/town-people-come-together-prepare-ahead-of-planned-antifa-protest/
Did the story published the day before and reporting on suspicious activities, including the presence of very alert law enforcement and townspeople… deter looting and destruction?
It would appear so.
According to police, the protest at North Bend, Washington turned out to be mostly peaceful although there were a few minor incidents, but easily contained.
It is up to us… We the People to step up and work together keep our homes safe while still exercising our Constitutional Rights for peaceful assembly.
C-VINE News Website & Become a Member!: https://c-vine.com/
Donate to the News Foundation developed and run by, We the People; https://c-vine.com/c-vine-donation-page/
Discuss the news on our large Facebook Group Page: https://www.facebook.com/groups/CvineNewsTalk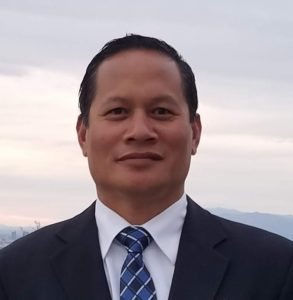 Leonard Bacani is a retired Santa Ana Police Officer and the Founder of HOMELAND SECURITY SERVICES, INC. headquartered in Southern California.HOMELAND SECURITY SERVICES, INC. is a Private Investigation, Private Security firm and State Authorized Training Facility. Contact Leonard at LBacani@hssinc.us for assistance or call the office: (714) 865-1135.      Website: http://www.homelandsecurityservices.com
Follow Leonard on Twitter @LeonardBacani1