By
August 16, 2022  The Epoch Times 
Rep. Scott Perry (R-Pa.) said recent FBI actions against former President Donald Trump and himself spoke volumes about what the Biden administration was actually doing—creating a "distraction" so that Americans wouldn't focus on the Chinese communist regime's influence in the United States.
"I expect that the president will capitulate to the Communist Party of China. It should be pretty apparent to anybody that's been alive for the past five years that the Biden family is completely compromised by the Communist Party of China," Perry told Fox News on Aug. 14, when asked about his thoughts on an unconfirmed scheduled meeting between President Joe Biden and Chinese leader Xi Jinping in November.
The Biden family allegedly pocketed $31 million from Chinese businessmen with close ties to the highest levels of Chinese intelligence, according to Peter Schweizer's book "Red-Handed: How American Elites Get Rich Helping China Win," published in January. Two months later, two Republican senators presented bank records on the Senate floor, with one record showing a $1 million payment from CEFC China Energy, a now-defunct company, to Hunter Biden.
Biden has not met Xi in person since taking office in 2021, but the two leaders have spoken on the phone five times, with the most recent call taking place on July 28.
"It's been a grift for a very long time, and instead of going after the Communist Party of China, they're happy to change the text words of Jim Jordan that were on his phone," Perry continued. "So that's all a distraction to keep the American people from focusing on what really is actionable intelligence and actual evidence like you said in plain sight that the DOJ should be pursuing right now."
The Epoch Times has reached out to the White House for comment.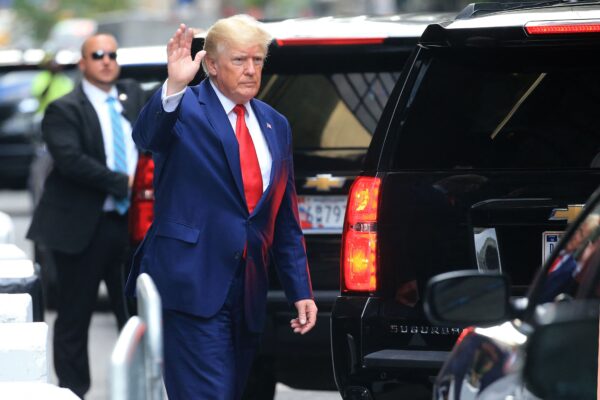 The FBI seized about 20 boxes of items during a raid of Trump's Mar-a-Lago home on Aug. 8, along with documents marked as confidential, classified, and top secret, according to a warrant and a property receipt unsealed by Judge Bruce Reinhart on Aug. 12. However, Trump has said that the documents were "all declassified."
The raid has sparked an outcry among Republicans, with some pointing to Hunter Biden, who is under federal investigation for tax affairs. The FBI allegedly labeled "derogatory information" on the first son as disinformation in 2020, and the bureau has also been accused of "intentionally undermining" a GOP congressional probe.
"The FBI has done virtually nothing with the Hunter Biden computer for years, allowed Hillary Clinton to skate when she violated numerous laws, and haven't pursued Jeffrey Epstein's associates," Rep. Andy Biggs (R-Ariz.) wrote on Twitter on Aug. 11. "The Trump raid is an abuse of power against an important political opponent."
"Tonight's raid of President Trump's home by the FBI is a new low for the Swamp," state Rep. Russell Fry, the GOP nominee for South Carolina's 7th Congressional District race in November, wrote on Twitter. "Democrats are weaponizing the federal bureaucracy against Republicans, while Hunter Biden and others get a free pass."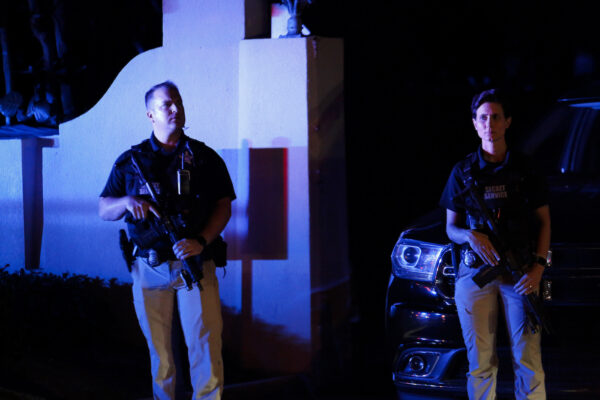 Cellphone
One day after raiding Trump's resort, three FBI agents seized Perry's cellphone, while he was traveling with his family, including his in-laws and two young children. According to Perry, the FBI wanted his phone for imaging before returning it a few days later.
Perry, a Trump ally, criticized the FBI for abusing its power with the intention to destroy him politically.
"We have always supported law enforcement. I always have. We have revered the FBI, but this is an abuse of power. Look, they are using these tactics to intimidate people, coerce people," Perry said.
He said he is different from "people that BleachBit their phones and hit them with hammers," a reference to Hillary Clinton and her email scandal.
"People that keep the same phone a year and a half after the election aren't worried about what's on their phone, and so that's me, but apparently they want to destroy me politically," Perry continued. "Like I said, anybody that doesn't bend the knee, that isn't intimidated, that isn't parroting the narrative, is now subject to these kinds of Third-World banana republic tactics."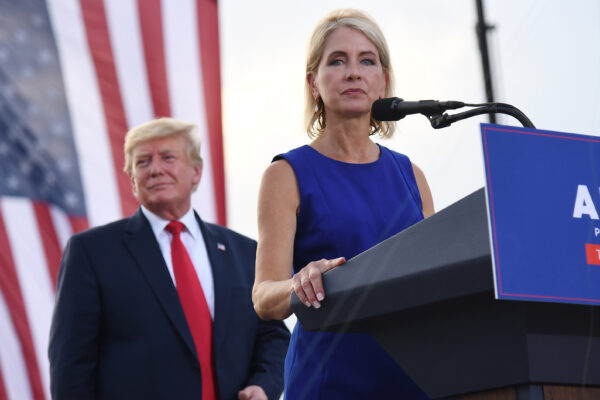 Several GOP lawmakers took to Twitter to denounce the FBI over its decision to seize Perry's phone.
---
Please click and bookmark:

 C-VINE Social Media Channels 
 *C-VINE.Com, https://c-vine.com
*C-VINE-Telegram,  https://t.me/CVINENEWS
*C-VINE YouTube Channel,  https://www.youtube.com/c/CVINENewsNetwork/videos
*C-VINE Patriot Prayer Brigade, https://www.facebook.com/groups/4826437259486216
News Stories Researched and Posted by our Team of Volunteer Citizen Journalists